Alright-y, then! Get 'em, Cory!
Over on the Patreon Page, $5+ backers got to see some more awesome Spooky Jones pin-up art — this time featuring him using his powers! (He's more than just a pretty face, y'know… 😉 ) Comments so far have included: "Wow this is really gorgeous.", "It looks like it would make a great wallpaper, with the mystical ball & chain." and "WOW! This is really cool! The colouring really gives it an ethereal, eldritch quality, and the detail on those golems is incredible." Eagle-eyed readers might even recognize his adversaries from an earlier Powers Card pin-up… 🙂
Here's a sneak preview of that pin-up: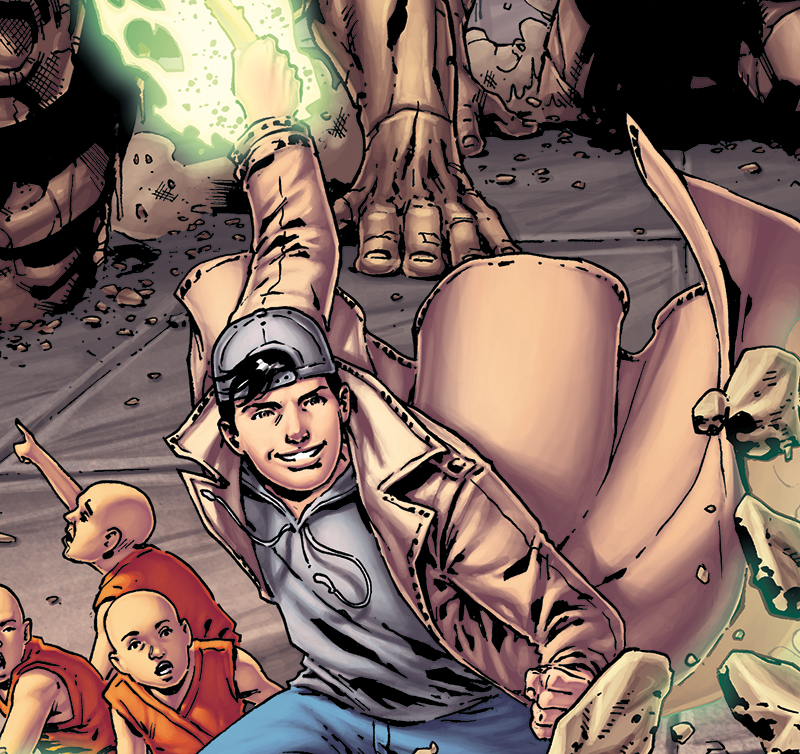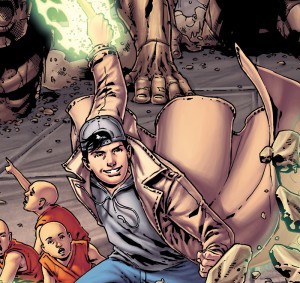 Kick ass, Spooky!
Over 1150 readers like you have already joined the fun. There are lots of great benefits to being a Patron (you can see them all here along with an explanation of what the heck Patreon is), and you'd really be helping me out if you became one too. If you're enjoying our work here and would like to see it continue (and would like to get access to all kinds of special benefits),
please take a moment to watch the video on my Patreon page and consider becoming a Patron.
So! Cory is taking a stand to protect his brother! What is he going to do? Is this what finally stops Ivan? And most importantly, how did he get that oh-so-fashionable tear in his jeans?
Tune in this Wednesday to find out! Hope to see you there! 😀