And sometimes, everybody lives!
(This is a double-page spread. You can find a higher-res version here.)
I want to send out a special thank you to our Patrons, without whose support, I wouldn't be able to make this comic. You make it possible for me to tell stories like these (with LGBT heroes and awesome art by amazing comics professionals Adam DeKraker and Veronica Gandini) and you're all total superheroes! YOU ROCK!
Here are the rewards for this month: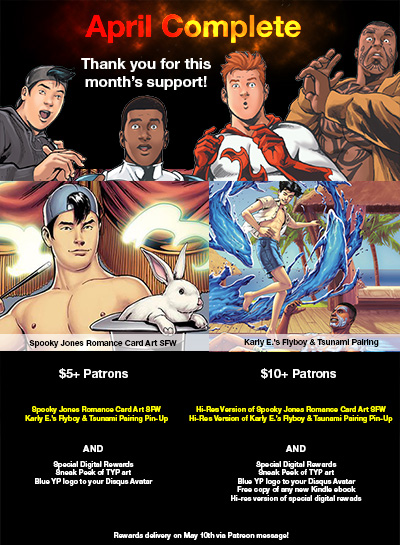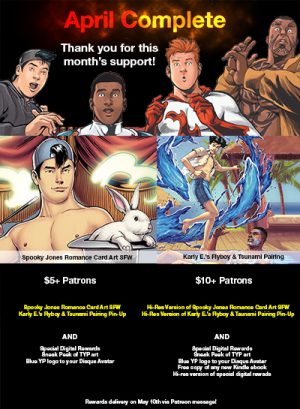 $5+ Patrons (even brand new ones!) can download both of these full-color pin-up immediately. They also get to vote about whether I should commission Karly (who did the Flyboy/Tsunami pairing) for more pin-ups. And $10+ Patrons will be sent high-res versions with over double the resolution on the 10th of May!
There are lots of great benefits to being a Patron (you can see them all here along with an explanation of what the heck Patreon is), and you'd really be helping me out if you became one too. If you're enjoying our work here and would like to see it continue (and would like to get access to all kinds of special benefits),
please take a moment to watch the video on my Patreon page and consider becoming a Patron.
So! Spooky lives! The victims are healed and live! But what will the repercussions be?
Tune in this Wednesday to find out! Hope to see you there! 😀