Ow, OW, ow!
Some cool pin-ups were sent out to the Patreon backers this month. 🙂 Check out January's rewards!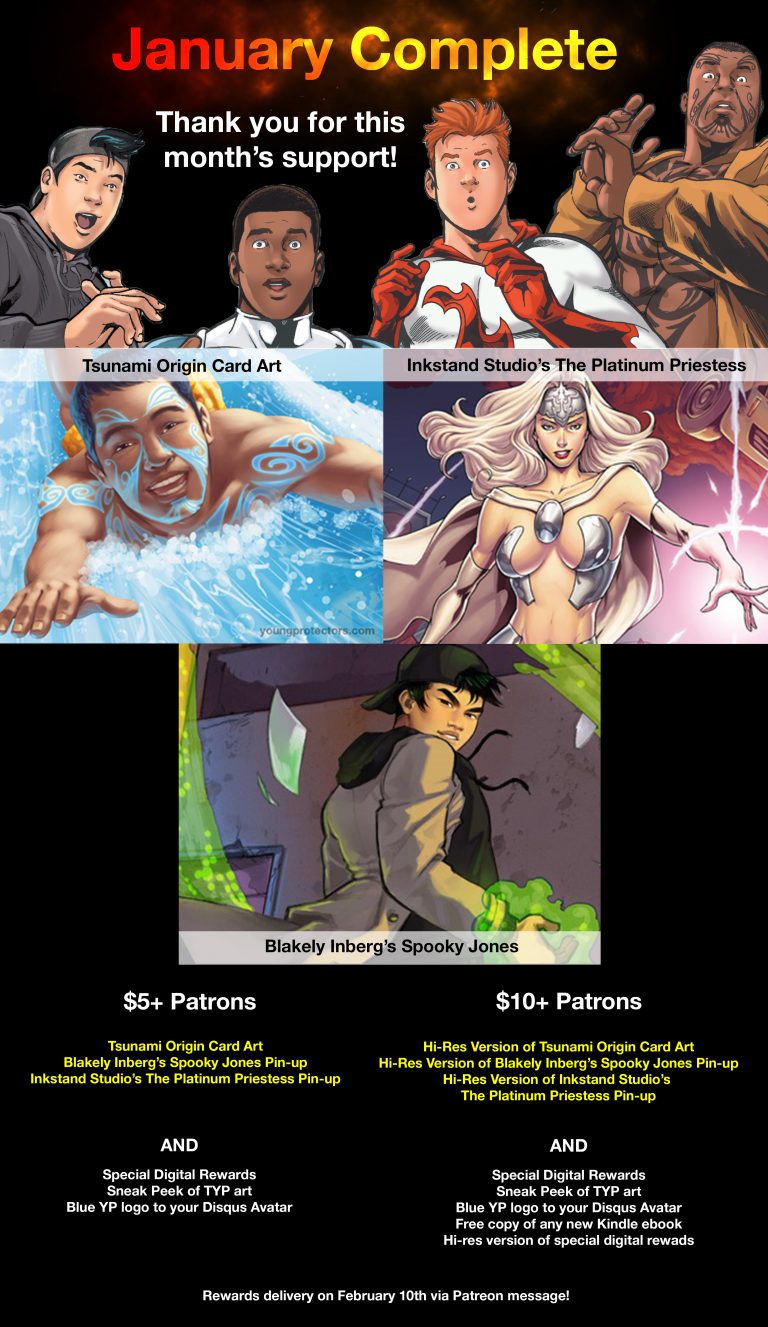 There are lots of great benefits to being a Patron (you can see them all here along with an explanation of what the heck Patreon is), and you'd really be helping me out if you became one too. If you're enjoying our work here and would like to see it continue (and would like to get access to all kinds of special benefits),
please take a moment to watch the video on my Patreon page and consider becoming a Patron.
So! The entire team takes advantage of the opening Kyle created! Can they bring Laampros down? Or are they fools for challenging this King of Hell?
Tune in this Saturday to find out! Hope to see you there! 😀