Just one last step and you're in!
You're super close! 
I've just sent you a confirmation email with the subject line "Please confirm your email address to get the first email on Alex's comics tour" Click the link in that email and you'll be on the tour!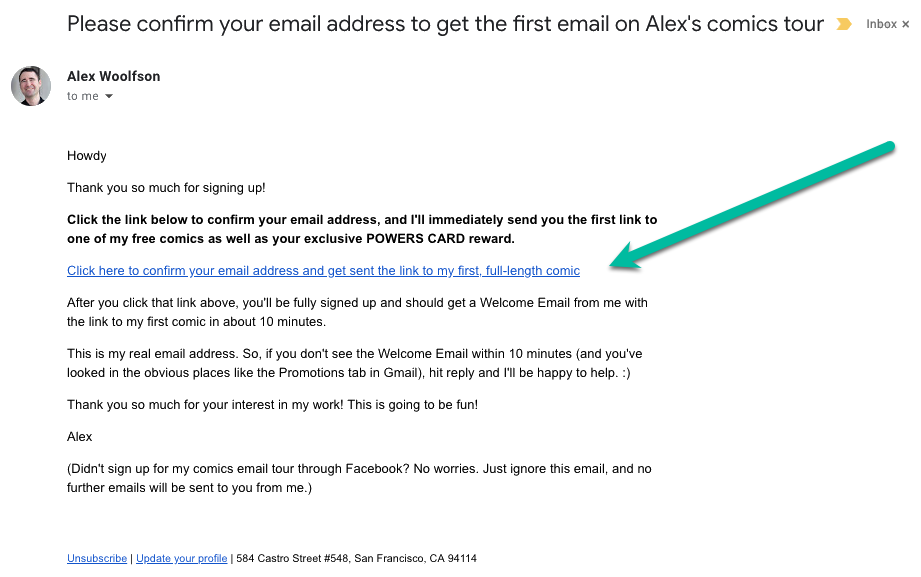 What if you don't see that email?
If it's been more than 10 minutes, chances are the confirmation email wound up someplace weird. Doh! If you use Gmail, it probably got hidden in the dreaded Promotions tab. 
Click here for clear and easy instructions on how to find it and to make sure emails from me go to the right place in the future. (There are instructions for all email applications, not just Gmail.)
And, if you have any questions, don't hesitate to reach out. I'm happy to help! You can use my email address below or email me using a form here.
Thank you so much for your interest in my work. It's going to be so much fun to have you on this tour!